Our board is governed by passionate anime fans, life-long learners, and aspiring leaders. We meet every Sunday to plan meetups, advocate for community partners, and manage the growth of our organization. As a registered nonprofit in Illinois, we're committed to bringing new and exciting anime experiences to all Chicagoans.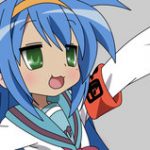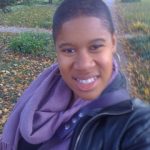 Grace
Editor Extraordinare
Launched Website
This whole endeavor started as a simple news website to make Chicago's anime communities more visible and connected.
Started Club
Maintaining a website for six years was a passion project, and we needed more help. After asking around for potential authors and editors, there was enough people saying they wanted to join a club. So we started one.
Joined Meetup
The stars aligned when AnimeChicago had a large enough team and we wanted to grow bigger. We joined Meetup to reach more anime fans who valued in-person meetups and enjoyed socializing on the regular.
Formed Nonprofit
After 8 years of personally funding the organization's bills, we decided to incorporate and truly bring our mission of educating Chicagoland on Japanese pop culture to a bigger stage.
Partied in Japan
A group of us planned our first long-distance trip! We absorbed all the cuisine, entertainment, nature, and history that Japan had to offer over the course of 10 days.
10 Years and Counting
It's been a wild ride! AnimeChicago has faced many challenges in the past decade, but each one has made us evolved and grown stronger.
A Thousand Members
Our humble little club hit 1,000 members and we couldn't be more proud!
Want to add to our story?
We're open to volunteer pitches, big and small.
We owe so much to our current contributors and past volunteers. We couldn't have made all of these amazing things happen without their support and continued encouragement.
Thank you, Shaun, Ruben, Jason, and many others!