Join our Discord!
We use Discord as our online chatroom, video conferencing tool, and streaming platform. It's free for all AnimeChicago members registered through our Meetup.com Group. To protect our community, everyone must be approved by a moderator.
Getting Started
---
Step 1
Join with your Discord account
If you don't already have an account, register and confirm your email. Once you're logged in, navigate to the AnimeChicago Server. We are not publicly listed so you can only join with this private invite link.
1B. See this welcome screen? You're in the right place!
Step 2
Get Verified to view all Channels
Post the following in #introductions:
1. Your real name
2. The link to your Meetup.com profile
3. Your brief welcome message
Verification is a manual process that can take 24 hours. You must be a current AnimeChicago member to be Verified.
2A. You will only see these three public channels until we approve your account.
2B. Examples of what a member introduction looks like.
Step 3
Install Apps and Test A/V
Load Discord on all of your devices: Windows, Mac, Linux, iOS, and Android.
Please address technical issues now so you can enjoy our events fully. We'll help if we can, but troubleshooting can be disruptive for other members.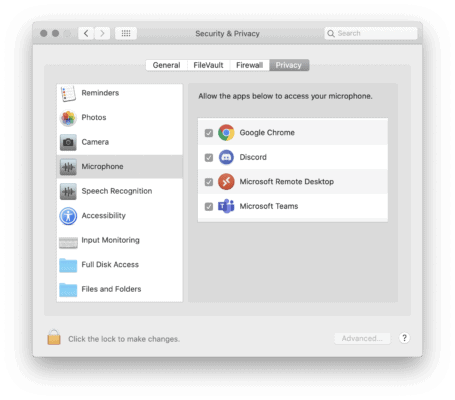 3A. Mac users must explicitly allow access to Microphone, Camera, Input Monitoring, and Accessibility. Go to System Preferences > Security & Privacy and add Discord to these four feature lists.
3C. Use Push-to-Talk (PTT) like a walkie-talkie to prevent distracting background noise. Hold down your PTT shortcut keys while talking to activate your mic.
3B. Confirm your audio is working properly with the Mic Test Tool. Try these audio tips if you're having difficulty connecting, and calibrate sensitivity and noise suppression for best results.
3D. Learn about screen sharing and video calls so you can share video content without issue. Some of our streaming channels have these features disabled.
Helpful Notes
---
Tune-in at your scheduled Meetup time to see a new Event category.
We open and close our event chatroom so members can mute notifications at will.
Request New Channels
If a topic warrants a new channel, post a question in #polls. "Can we get a ____ channel for ____? Who's with me?" Once your vote has 10+ interested people, a mod will create the new channel.
Use Direct Messages for Private Chat
Our server is set to send notifications for every message posted. Be kind and move one-on-one conversations to a Direct Message so members aren't overwhelmed.
By joining, you agree to our policies.
Keep discussions respectful, welcoming, and SFW.
Arrive on time, presentable, and ready to chat!
Avoid disruptive and unsafe activity.
Report any form of harassment or hate.
Contact us if you are uncomfortable or have concerns.
Type ?report to silently flag a moderator to review violations.